Discover more from Project: Shadow
Are you ready for an adventure beyond your wildest dreams? Dive into my electrifying space opera, mystical urban fantasy, and epic fantasy stories, and discover the unseen wonders of Writing, Fandom, and Fiction as seen through metamodern eyes.
The Official Star Trek Movie Forum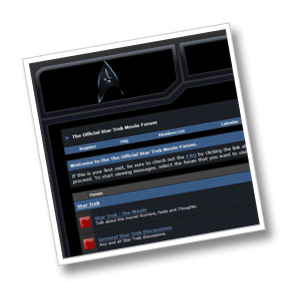 The official Star Trek Movie Forums are open for business and they are just as boring as the trailer was. Of course, I signed up and will spend time there, but I have seen hundreds of fan sites with nicer looking forums than these.

They are promising some rumors and clarifications. Time is show whether the forum will be worth my time.

I hope the posts are more imaginative that the site is.