Discover more from Project: Shadow
Are you ready for an adventure beyond your wildest dreams? Dive into my electrifying space opera, mystical urban fantasy, and epic fantasy stories, and discover the unseen wonders of Writing, Fandom, and Fiction as seen through metamodern eyes.
Andromeda Island Universe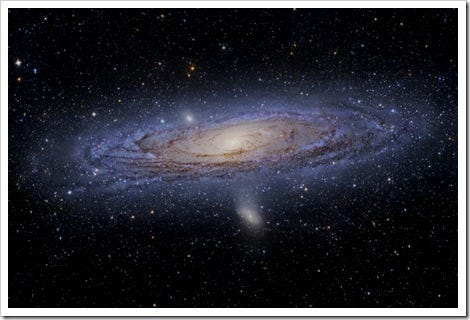 The most distant object easily visible to the unaided eye is M31, the great Andromeda Galaxy some two and a half million light-years away. (APOD: 2008 January 24)

I am always stunned by the beauty of the universe and how incomprehensibly vast. It is like staring into the eye of God.