Discover more from Project: Shadow
Are you ready for an adventure beyond your wildest dreams? Dive into my electrifying space opera, mystical urban fantasy, and epic fantasy stories, and discover the unseen wonders of Writing, Fandom, and Fiction as seen through metamodern eyes.
4 New Dragonball Evolution Posters
I am trying to resist the growing cheese factor of Dragonball Evolution, but the more I see, the more I feel it is going to be the B movie of the year.  People will probably hate it, but it looks like an interesting B movie.

These new posters are only adding to these feelings.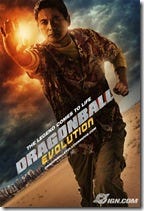 (via Film-O-flia)