Discover more from Project: Shadow
Are you ready for an adventure beyond your wildest dreams? Dive into my electrifying space opera, mystical urban fantasy, and epic fantasy stories, and discover the unseen wonders of Writing, Fandom, and Fiction as seen through metamodern eyes.
Stargate Universe Starts in the 'Air'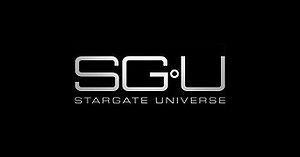 Image via Wikipedia

While not the most descriptive title ever, we now know the working title for the Stargate Universe three part premiere:

The first working title of Stargate Universe has been revealed, kicking off the next era of our episode-by-episode coverage. The series premiere of the third live-action Stargate series will be titled "Air," according to executive producer Joseph Mallozzi (Gate World).

Well, since it is about an ancient starship, I suppose it means they might find it flying somewhere?  Whatever the title, I still cannot wait to see the show.