Discover more from Project: Shadow
Are you ready for an adventure beyond your wildest dreams? Dive into my electrifying space opera, mystical urban fantasy, and epic fantasy stories, and discover the unseen wonders of Writing, Fandom, and Fiction as seen through metamodern eyes.
My Electoral Map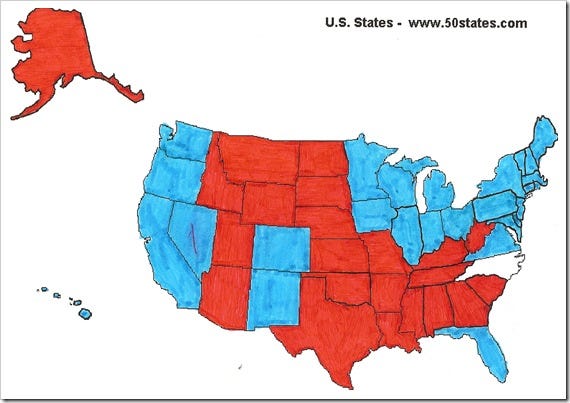 Every 4 years since 1992, I have gotten myself a state map and colored in the states as the results come in.  This year, I printed a map from 50States.com, grabbed a pen and a high lighter, and enjoyed the night.
Mike asked me to share it, and here it is.  I was waiting for the North Carolina results to come in before I posted it, but it might be quite some time before they come in.  Call me a civics geek, but I love this stuff.