Discover more from Project: Shadow
Are you ready for an adventure beyond your wildest dreams? Dive into my electrifying space opera, mystical urban fantasy, and epic fantasy stories, and discover the unseen wonders of Writing, Fandom, and Fiction as seen through metamodern eyes.
New Star Trek Posters- Nero, Uhura, and a Treat
Here are the new teaser posters from the upcoming Star Trek movie.  Poster #1 features Darth Nero, the lost love child of Darth Maul after a late night drinking on Romulus, and stripper, sexy, sexy Uhura.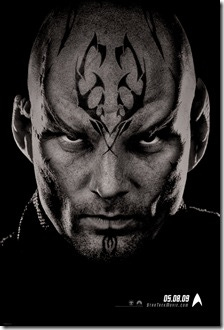 Just because I can, I thought I would make my own Kirk/Spock teaser poster.  I might have to make a Darth Nero/Spock one too.  Let me know what you think.