Origami: Star Wars X-Wing and Millenium Falcon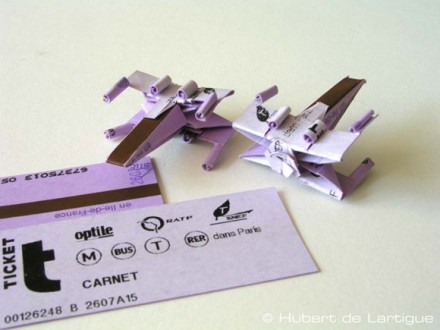 I am all for recycling, and the idea of turning old public transit tickets into X-wings and a Millenium Falcon is just awesome.   Hubert posted instructions here and here.

If I can must the patience necessary to make these, I might have to string a bunch together over my desk.  Speaking of which, now I need to learn how to make an origami Tie Fighter.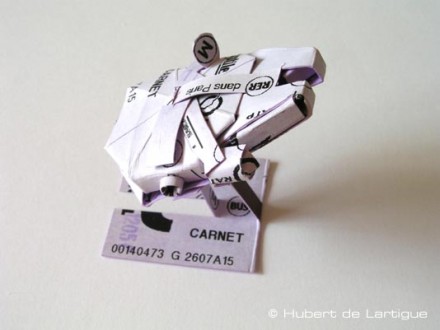 (via/Film)
Charlie Dorsett
My name is C.E. Dorsett, and I am a scifi/fantasy writer. I have written the books Shine Like Thunder and The Chain, just to name a couple. I am really a builder of worlds from the wuxia inspired, scifi setting Our Solemn Hour to the dark fantasy of Dragons of Night. My writing is influenced by writers like H. P. Lovecraft, Charlaine Harris, Alice Hoffman, Armistead Maupin, Frank Herbert, E E Doc Smith and Robert E Howard. I love to tell stories and talk with my readers.