Sephiroth Origami Master!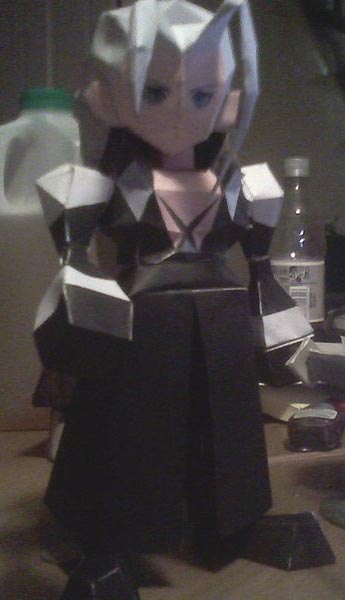 I am not exactly sure that this is oragami and not some other papercraft, but I would love to have/make this paper Sephiroth from Final Fantasy VII.

Unfortunately, the link to the pattern is broken.  If anyone can find the instructions, please post a link in the comments.

(via Sprite Stitch)

Charlie Dorsett
My name is C.E. Dorsett, and I am a scifi/fantasy writer. I have written the books Shine Like Thunder and The Chain, just to name a couple. I am really a builder of worlds from the wuxia inspired, scifi setting Our Solemn Hour to the dark fantasy of Dragons of Night. My writing is influenced by writers like H. P. Lovecraft, Charlaine Harris, Alice Hoffman, Armistead Maupin, Frank Herbert, E E Doc Smith and Robert E Howard. I love to tell stories and talk with my readers.